Everything new in 2021
Whoo-hoo-hoo – it's done!
I am sooooo relieved and happy and exhilarated and in party mood, because: That was really a mammoth project – similarly extensive as the creation of this new homepage, which is now online since January 16, 2021 …
My first book is published!
Tatatata 🥳🥳🥳- drum roll 🥁🥁🥁: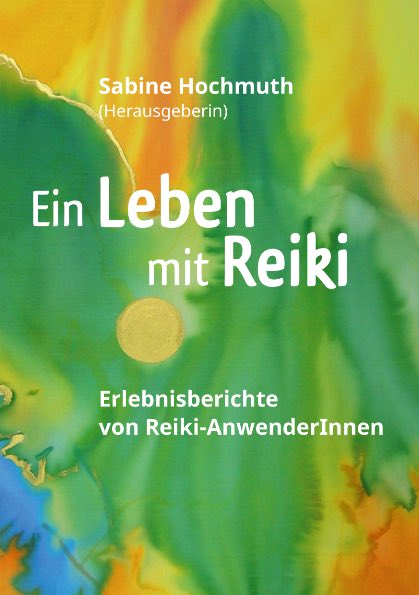 Testimonials from Reiki practitioners
by Sabine Hochmuth
The spine of the book reads:
Another book about Reiki?
Yes, but not one of the usual ones! The editor Sabine Hochmuth, a long-time Reiki master and teacher, is not interested in presenting what Reiki is, but what the universal life energy can and does in all its rich facets. Eleven Reiki practitioners describe how they came to Reiki, what influence it had on their lives, and how their lives have changed with and through Reiki.
The result is an astonishing, true-to-life and sympathetic collection of life stories that provide the reader with surprising, touching,
heartbreaking and hopeful insights into the life-changing power of Reiki.
Sounds exciting, doesn't it? It is – some of the stories are really incredible! And they are all real experiences of the authors. It was published by tredition and can be ordered here. In a few days it will be available in all bookstores.
I would like to take this opportunity to thank all the authors for joining me on this journey – you are great! And from the bottom of my heart, thanks to Andrea Leitold for the beautiful design of the book cover!
I look forward to your feedback on this!
By now some have read it and here are the feedbacks …
By the way, also about feedback regarding the new appearance of the homepage. There is an incredible amount of work involved in redesigning a website that is over 12 years old – anyone who has one can surely imagine what that means … 😉 And even if you find "errors", feel free to write me – I'm "document blind" by now. A huge thank you to Samarpan and Bastian from FindYourNose Marketing!
Have a relaxing Sunday all – I will now celebrate properly. 💕🙏