Reading from my new book
Testimonials from Reiki practitioners
I sat down today at one of my favorite places in my garden of the house in the Cypriot mountains and read you the first story of the book. This is one of the two that I wrote myself. And in addition there are 10 other stories that Reiki and life wrote through the pen of guest authors …
Here is some info about the book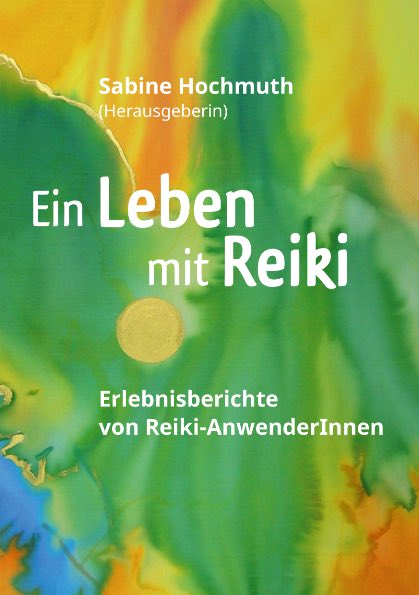 Erlebnisberichte von Reiki-AnwenderInnen
von Sabine Hochmuth
The spine of the book reads:
Another book about Reiki?
Yes, but not one of the usual ones! The editor Sabine Hochmuth, a long-time Reiki master and teacher, is not interested in presenting what Reiki is, but what the universal life energy can and does in all its rich facets. Eleven Reiki practitioners describe how they came to Reiki, what influence it had on their lives, and how their lives have changed with and through Reiki.
The result is an astonishing, true-to-life and sympathetic collection of life stories that provide the reader with surprising, touching,
heartbreaking and hopeful insights into the life-changing power of Reiki.
Sounds exciting, doesn't it? It is – some of the stories are really incredible! And they are all real experiences of the authors. It was published by tredition and can be ordered here as well as in all other bookstores.